Pain-Free Dentistry at Bright Smile Dental Coogee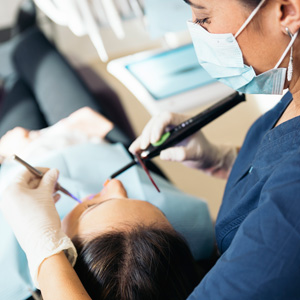 At our warm and friendly practice, we do everything possible to ensure that our patients receive exceptional dental care that is also comfortable. We understand that many people have had negative experiences at the dentist, particularly in their younger years.
Unfortunately, those bad memories often can keep them from getting the dental care they need. Some individuals delay treatment for years due to dental fear or phobia.
With pain-free sedation dentistry, however, you can have one or more dental procedures comfortably performed in just one visit.
Minimising Your Anxiety
If you feel nervous about any of the following, you should consider sedation dentistry:
The sound of the dental drill
Concerns about gagging
The sight or feel of the needle
Concerns over discomfort
Helping You Feel Comfortable
Dr Statila Pyke (Dentist) has a talent for helping to put nervous patients entirely at ease. Kind and compassionate, she will address any concerns you have about your procedure and discuss our sedation options and how they can help you relax and get the care you need.
Mild Sedation and Nitrous Oxide ("Happy Gas")
The sedation options we use at Bright Smile Dental Coogee are highly safe and effective and are appropriate for children and adults alike.
Our mild sedation option is typically administered orally. You will feel completely relaxed and be able to breathe on your own. We also use nitrous oxide, which is inhaled through a mask. With this form of sedation, you will feel highly relaxed throughout the entire treatment process. These incredibly safe types of sedation will wear off soon after your particular procedure.
Schedule an Appointment Today!
If you have dental anxiety, you are not alone. The good news is we can provide comfortable, pain-free dentistry so you can keep your smile healthy. Contact our Coogee practice today to schedule an appointment. We are open Saturdays and accept all health funds.
CONTACT US

Sedation Dentistry at Bright Smile Dental Coogee | (02) 9664 3855