Veneers at Bright Smile Dental Coogee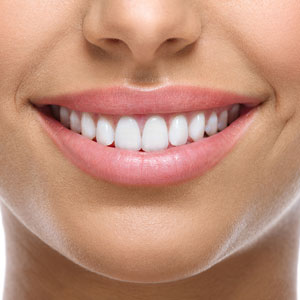 While trendy fashions can update your appearance, a gorgeous smile is something that will never go out of style. At Bright Smile Dental Coogee, we are passionate about not only helping our patients achieve healthy smiles but stunning ones as well! One of the ways we can beautify one's smile is through veneers.
Get a Flawless Smile
Many people have some type of imperfection when it comes to their smile. With veneers, which are ultrathin shells fabricated from composite or tooth-coloured porcelain, you can cover various dental imperfections. Veneers are a terrific solution if your teeth are discoloured, chipped, worn-down or uneven.
Porcelain Veneers
While they can give you a movie star smile, porcelain veneers also provide the practical benefit of protecting your teeth if they have been damaged. Veneers are also more cost-effective than crowns and offer an array of benefits:
Only a small amount or no tooth enamel needs to be removed
The process is virtually painless
They look natural, are durable and resist stains
The Process
Before veneers can be applied to the front surfaces of your teeth, your dentist may need to remove about ½-1 millimeter of enamel from the exterior surface of each tooth. An impression of your teeth then will be taken. This step is necessary so a mould can be created; from that mould, your veneers will be crafted in a lab. You will receive a temporary veneer while you are waiting for your veneers to be made. When they are ready, you will be called back in for an appointment. Your dentist then will securely bond the veneers to your teeth using a tooth-coloured cement. Your smile will look sensational!
Composite Veneers
If you're looking for a more cost-effective way to revamp your smile, composite veneers are an excellent choice. These veneers mask a variety of tooth imperfections including gaps, chips or stains. Your dentist will affix thin layers of composite resin to the front of your teeth. An advantage of composite veneers is that they can be applied in one visit.
Schedule an Appointment Today!
If you'd like to get a stunning smile that turns heads, contact us today to schedule a consultation with one of our Coogee dentists!
CONTACT US

Veneers at Bright Smile Dental Coogee | (02) 9664 3855