Surgical Extractions and Wisdom Teeth at Bright Smile Dental Coogee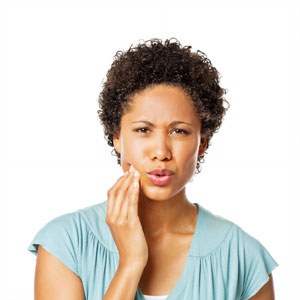 While it's always ideal to retain all of your adult teeth for a lifetime, sometimes that's not possible. At Bright Smile Dental Coogee, we will do everything possible to preserve your natural teeth; there are times, however, when a tooth or multiple teeth require removal.
Occasions When a Tooth Might Need to Be Pulled
If a tooth cannot be restored or is causing persistent pain, a dental extraction is likely in order. The following are some typical reasons why a tooth or teeth should be removed:
Significant areas of decay
Serious cracks that expand to the tooth root
Extensive damage that won't be remedied with a root canal
Impacted teeth such as wisdom teeth
Will Tooth Removal Be Painful?
Our highly trained and compassionate dentists have the expertise necessary to provide extractions comfortably. Both Dr Statila Pyke and Dr Andrew Wong have a remarkable gift for dealing with patients who have dental anxiety. We offer nitrous oxide (commonly called "happy gas") and mild sedation to ensure that you are as relaxed and comfortable as possible throughout the procedure. The area near the tooth that will be extracted will be sufficiently numbed before your dentist commences any work.
What About My Smile?
We understand that you will likely want to replace your missing tooth or teeth (unless they're wisdom teeth). Crowns and bridges, full and partial dentures, and long-lasting dental implants are available at our practice. Your dentist can provide more information about these services and determine which ones represent the most suitable solution for your missing teeth.
Schedule an Appointment Today!
If you've been putting up with a painful or damaged tooth, we invite you to book an appointment today! Our Coogee practice is open from 9 am until 6:30 pm Monday through Friday and on Saturdays from 9 am to 1 pm. We accept all health funds for your convenience.

Extractions and Wisdom Teeth at Bright Smile Dental Coogee | (02) 9664 3855