Meet Associate Dentist Dr Andrew Wong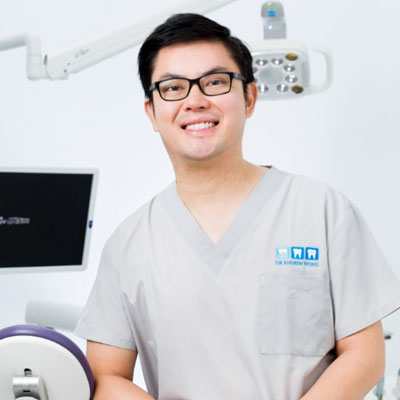 Andrew loves helping patients at Bright Smile Dental Coogee achieve optimal oral health. As an associate dentist, he aims to accomplish the following every day:
Create beautiful smiles
Help people with dental anxiety
Give patients confidence
Perform excellent work
"It's infinitely satisfying to help manage people's fears to get them to where they want their smiles to be."
Education
To prepare for his career in dentistry, Andrew earned a Bachelor of Dentistry (Hons) from The University of Sydney. To stay abreast of the latest in the field, he has taken numerous continuing education courses covering topics such as implants, orthodontics, veneers, teeth whitening and root canals.
Outside the Practice
When he's not at work, Andrew loves to write and is a food critic. He is also part of the Australian Society for Medical Research (ASMR) community. He incorporates ASMR techniques in his practice as a dentist.
Book an appointment with Andrew today!
CONTACT US

Bright Smile Dental Coogee | (02) 9664 3855