Meet Dentist Dr Statila Pyke, BDSc
Combining Creativity and Science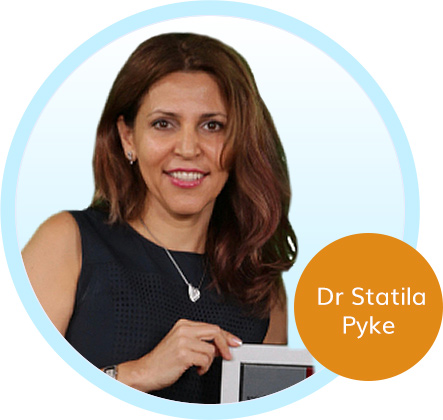 Inspired by her mom's suggestion, Dr Statila realised that dentistry was the perfect career fit. It combined her love of the arts and working with her hands within the realm of medicine, helping others to gain self-confidence with healthy, bright smiles. After some time working in a dental office while in high school, she was certain it was the right profession.
Some people come in feeling like they want to hide their smile because they dislike their teeth. When we complete treatment, it's such a joy to see that they feel confident and can't stop grinning!"
Dr Statila attended Oslo University in Norway to complete her dental education. During the five-and-a-half-year program, she worked hard to finish courses so that she could work in Sheffield, UK as an exchange student. There, she was in a hospital setting and got experience performing extractions and fitting dentures, crowns and more, leaving her ready to open Bright Smile Dental Coogee just before graduation.
Learning More and Enjoying Life
Dr Statila belongs to the Australian Dental Society and the American Academy of Cosmetic Dentistry. She completes regular continuing education courses to stay up to date on the latest in dentistry. In her spare time, she enjoys being with her young son and daughter, entertaining friends and family, dancing and travelling.
Learn more about what Bright Smile Dental Coogee can do for you — contact us today!

Bright Smile Dental Coogee | (02) 9664 3855